by Joseph Werner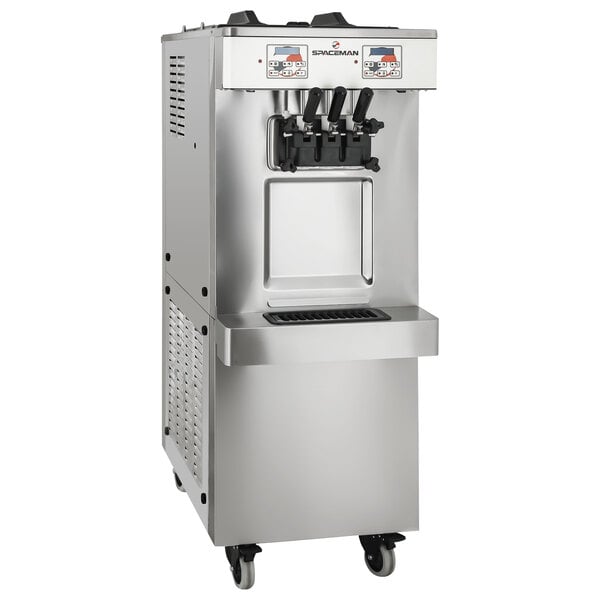 The famous Mess Decks Ice Cream machine.
I was standing watch in Radio and the CHENG comes in with a message written on the back of the POD. It was a CASREP. The CO of the ship hated to send CASREPs. All CASREP had to be released by him. The CHENG told me get it ready and he will have the CO release it. He waited in Radio until I finished and proof read what I prepared. He then asked me to make copies. CHENG then took the copies and distro'd them to CO/XO/and all Department heads. The skipper always called down about 1300 to have his traffic delivered to him. I took the messages to him in the CO inport cabin. The radioman had to wait around until he was done to return the high classified message board back to radio. The CO sees the CASREP message. He calls down to the OOD and tells him to pass the word for the CHENG to his cabin now.
The RMCS just came in radio to check on how the watch was going. I showed him about the CASREP. He starts to laugh his ass off. He asked me what part did I play in this message. I told him I prepared it and let the CHENG distro it to CO/XO/All department Heads. He laughs. RMCS being pretty crazy himself he calls the COMMO and OPS. They come to radio. The COMMO is freaking out, OPS boss is laughing his ass off. OPS boss calls the CHENG and ask him to come up to radio. CHENG shows up and OPS tells him the CO told him he has to supervise the next burn run. CHENG just laughs. He says guess you will have to fly me back from Antarctica. The Skipper told him he will get him assigned there.
I totally forgot it was April fools day. The CASREP was on the ICE Cream machine and had a precedence of immediate and stated the ship was Not Mission Capable.
The next day the CO is in radio and ask me if I helped the CHENG with the CASREP, he told me I was getting orders to Antarctica with the CHENG. I was a RMSN (busted to SN for a previous liberty incident in Taiwan). A month later the skipper reinstated me to 3rd class and my orders came in for the USS Lockwood.